Adult/Mature Teen Treatment
We now offer three different options for those who are looking for a less visible way to get that perfect smile!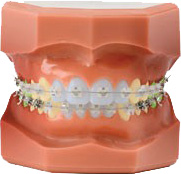 Clear Braces
A great alternative for those worried about a "mouth full of metal".
---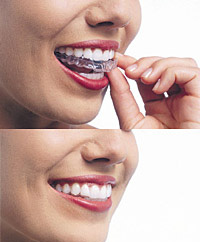 Invisalign - The perfect alternative to braces!
It involves a series of clear aligners (retainers) that are changed every two weeks and gradually straighten your teeth WITHOUT BRACES! Each new set of aligners works like a tightening of traditional braces.
Dr. Souris is a LEADING PROVIDER and one of the FIRST CERTIFIED IN NORTH EAST OHIO! Imagine that - straight teeth with no braces! Check out the Invisalign information.
---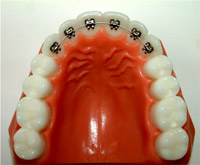 Lingual Braces
Tune up your smile without lengthy treatment times and extensive cosmetic dentistry! We can address minor to moderate crowding of your upper and lower front teeth by APPLYING BRACES TO THE BACK OF THOSE TEETH!
They are comfortable, easy to wear, and hidden throughout the entire treatment process. Lingual braces can be placed within an hour, and most simple cases can be treated in 3-5 months.
Our Services
Use the buttons below to learn more about the orthodontic services Dr. Souris offers.