About Dr. Souris
George A. Souris, DDS, MSD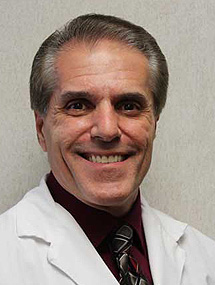 Dr. Souris has been practicing in his original hometown of North Olmsted since 1990. He attended Miami University of Ohio where he received a Bachelor of Arts degree and then pursued his dental degree at Ohio State University. He completed his specialty training in orthodontics at Case Western Reserve University in Cleveland and also earned his Masters of Science degree.
He is very active in his community and is a member of numerous local and national dental organizations. In addition, he frequently attends many continuing education courses to help better serve his patients. His hobbies include: exercise, martial arts, golf, and spending time with his family. He is married and currently resides in Westlake with his wife Sofia, son George, and daughter Anthi.
Among his most notable accomplishments is the INVENTION OF A LOWER JAW EXPANDER, which he PATENTED, and has been used by other orthodontists all over the country! He is also a leading provider of treatment with clear retainers called aligners (INVISALIGN) and one of the FIRST CERTIFIED IN NORTHEAST OHIO! IMAGINE THAT...STRAIGHT TEETH WITH NO BRACES!