We treat the following conditions:
» Crossbite
» Deep Bite
» Over Bite
» Underbite

» Open Bite
» Crowding
» Spacing
» Narrow Jaws

We are committed to providing quality care for you and your family in a warm and friendly environment. We want your experience in our office to be a memorable one. We offer a number of customer service amenities for your comfort which include a reception room with a Sony Playstation, beverages (flavored coffee, tea, hot chocolate, juice bar), television, children's play area, and more!

PREVENTIVE TWO-PHASE TREATMENT:
Preventive orthodontics involves an EARLY PHASE of treatment (age 7-9 years) to correct developing jaw problems such as overbites and underbites and create space for crowded adult teeth to fit into the mouth. Treatment at this stage of rapid growth with braces &/or special jaw growing appliances can help prevent these problems from becoming severe. Following completion of early treatment, the child is observed periodically while the remaining adult teeth grow in.

What we are left with at that point, are properly aligned jaws & teeth that have fit into the mouth and require only a short SECOND PHASE of straightening with braces at an early adolescent age (11-12 years).

What we have avoided, is the possibility of a long, difficult treatment involving pulling of adult teeth or even jaw surgery.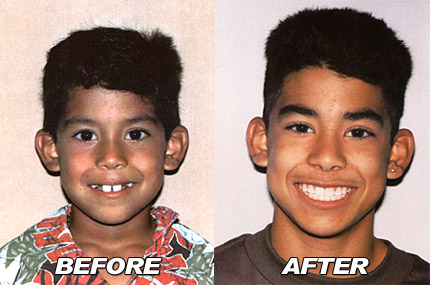 ADOLESCENT TREATMENT: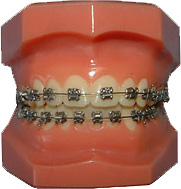 We use the most advanced state-of-the-art materials that allow us to complete treatment in an accurate and timely manner. The latest technology involves self-locking braces which do not require plastic or metal loops to tighten the wire.
This results in faster treatment (MOST CASES CAN BE COMPLETED IN 10-15 MONTHS) with less discomfort during tightenings and easier ability to keep the braces clean. What could be better!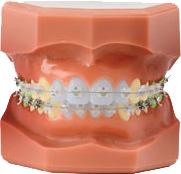 ADULT/MATURE TEEN TREATMENT:
We now offer three different options for those who are looking for a less visible way to get that perfect smile!

CLEAR BRACES - A great alternative for those worried about a "mouth full of metal".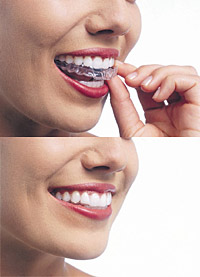 INVISALIGN - The perfect alternative to braces!
It involves a series of clear aligners (retainers) that are changed every two weeks and gradually straighten your teeth WITHOUT BRACES! Each new set of aligners works like a tightening of traditional braces. Dr. Souris is a LEADING PROVIDER and one of the FIRST CERTIFIED IN NORTH EAST OHIO! Imagine that - straight teeth with no braces! Check out the Invisalign website by clicking here!


LINGUAL BRACES
Tune up your smile without lengthy treatment times and extensive cosmetic dentistry!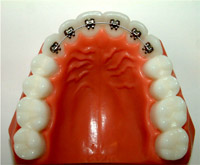 We can address minor to moderate crowding of your upper and lower front teeth by APPLYING BRACES TO THE BACK OF THOSE TEETH! They are comfortable, easy to wear, and hidden throughout the entire treatment process. Lingual braces can be placed within an hour, and most simple cases can be treated in 3-5 months.


CALL OR E-MAIL OUR OFFICE TO SCHEDULE A COMPREHENSIVE EXAM AND LEARN WHAT BRACES CAN DO FOR YOUR SMILE!